DETANGLING COMB
HANDMADE COMB THAT ENSURES A BEAUTIFUL, TANGLE-FREE RESULT
Want 20% off this product and everything else, plus free shipping?

Join now
An exquisitely handmade comb for everyday usage that combines beautiful Scandinavian design with a premium feel and exceptional durability. Add ease and beauty to your daily grooming and travel routines.

Ideal for thick, curly, and/or long hair, each comb tooth has been hand-polished to protect hair from friction and snags and to ensure a beautiful, tangle-free result. Can be used in a shower together with a conditioner for a maximum detangling effect. 

Available in four signature shades: Neutral, Rose, Ocean, and Black. 

Comes with a matching vegan leather sleeve. 

Conscious materials: 
Comb: cellulose acetate (made of FSC/PEFC certified wood pulp)  
Sleeve: high-quality vegan leather

Measurements:
Comb:  L: 150 / W: 65 / H: 4mm
Vegan leather pouch:  L: 165 / W: 79 / H: 5mm
NUORI is committed to producing formulas that are 100% natural. This means that we only use ingredients that fall into the 3 categories of ingredients that can be labeled natural: natural origin derived, natural origin modified, and nature-identical. We also restrict the use of nature-identical ingredients to a bare minimum and only use them, if a variant made from plant origin does not exist or cannot be obtained in an environmentally sustainable manner.
As a result of this 100% natural policy, all our products are free from parabens, mineral oils and petrolatums, PEGs, PPGs, MEA, DEA and TEA, phthalates, silicones, and sulfates. We also don't use any synthetic preservatives, stabilizers, fillers, fragrances, or colorants.
We meticulously test all NUORI products and ingredients, but never on animals. We never have, we never will. All NUORI products are cruelty-free.
Yes, the full NUORI product range is made using plant-based ingredients. The only exception is our sustainably harvested beeswax, which is used in these products: Vital Facial Cream, Lip Treats, Supreme Polishing Treatment, Enriched Hand Lotion, Vital Body Balm, and Vital Hand Cream.
Where possible, we use recycled materials, non-petrochemical materials and choose renewable source/green plastics.
All NUORI boxes are made of FSC certified cardboard and paper.

To learn more about our sustainability initiatives, we encourage you to visit our COMMITMENT TO SUSTAINABILITY page.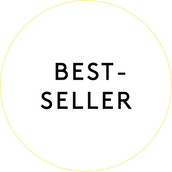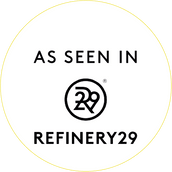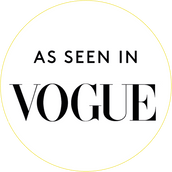 Hydrating & smoothing face cream with antioxidants that helps prevent first signs of aging.