CARESSING FACIAL BRUSH
SOFT BRUSH FOR BETTER SKIN TEXTURE, TONE & SMOOTHER, MORE RADIANT SKIN
This feather-soft brush is the perfect addition to your daily skincare ritual.

/  Use as a dry brush to exfoliate skin, stimulate microcirculation and, with regular use, help reduce puffiness and improve skin texture and tone.

/  Use wet together with a cleansing product for a deeper cleanse and a smoother, more radiant skin.

Materials: 
Handle: silicone
Bristles: nylon

Measurements:
Brush: H: 70 / W:50 / D: 50mm
Box: H: 75 / W: 50 / D: 50 mm
Dry
Use on dry skin in the mornings 3-4 times a week. Use light brush strokes of 3-5 repetitions per face area. Start from décolleté and move upwards toward forehead.
After use, run thumb through bristles to brush away any remaining particles.
Wet
Soak bristles in warm water, apply cleanser and move brush in light, circular motion over skin to create a rich lather. After use, rinse with tepid water.

With heavy sunscreen or makeup, wash with a gentle cleanser or shampoo. Turn brush in face towel and air-dry with bristles pointing down.
NUORI is committed to producing formulas that are 100% natural. This means that we only use ingredients that fall into the 3 categories of ingredients that can be labeled natural: natural origin derived, natural origin modified, and nature-identical. We also restrict the use of nature-identical ingredients to a bare minimum and only use them, if a variant made from plant origin does not exist or cannot be obtained in an environmentally sustainable manner.
As a result of this 100% natural policy, all our products are free from parabens, mineral oils and petrolatums, PEGs, PPGs, MEA, DEA and TEA, phthalates, silicones, and sulfates. We also don't use any synthetic preservatives, stabilizers, fillers, fragrances, or colorants.
We meticulously test all NUORI products and ingredients, but never on animals. We never have, we never will. All NUORI products are cruelty-free.
Yes, the full NUORI product range is made using plant-based ingredients. The only exception is our sustainably harvested beeswax, which is used in these products: Vital Facial Cream, Lip Treats, Supreme Polishing Treatment, Enriched Hand Lotion, Vital Body Balm, and Vital Hand Cream.
Where possible, we use recycled materials, non-petrochemical materials and choose renewable source/green plastics.
All NUORI boxes are made of FSC certified cardboard and paper.

To learn more about our sustainability initiatives, we encourage you to visit our COMMITMENT TO SUSTAINABILITY page.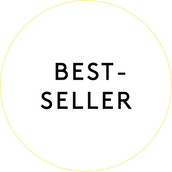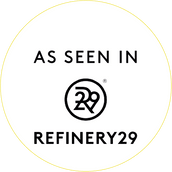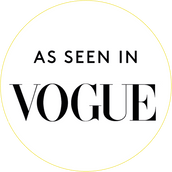 Hydrating & smoothing face cream with antioxidants that helps prevent first signs of aging.