INFINITY BIO-TARGET SUPER BOOST SERUM
PERSONALIZED SKINCARE SOLUTION
This super boosting serum lets you create your own freshly-blended, personalized skincare solution.

This new intelligent way of tailoring skincare to your exact needs ensures that your personalized solution has everything needed and nothing that is not. Simply select 2 targeting boosters to address your top skin concerns, mix into the lightweight hydrating serum base, and begin treating for visible results.  

Select from 5 advanced booster formulas that target globally identified top concerns:

DULLNESS
REVITALIZING & RADIANCE ENHANCING
GLYCOLIC ACID & BLUEBERRY EXTRACT

As the smallest molecule among AHAs, glycolic acid helps radiant skin to resurface, stimulates collagen production, evens out skin tone. Blueberry extract promotes cellular turnover and assists in repairing previous skin damage. The result is brighter, more radiant and youthful-looking skin.
IMPURITIES
CLARIFYING & PORE-MINIMIZING
NIACINAMIDE (VITAMIN B3) & WITCH HAZEL  

With its anti-inflammatory properties, niacinamide helps reduce redness and irritation and the ingredient improves skin microcirculation. A natural astringent, witch hazel extract minimizes pore size and combats breakouts. The result is clear, balanced skin with improved texture.

LOSS OF FIRMNESS
LIFTING & FIRMING
UBIQUINONE (Q10) & BROWN MARINE ALGAE

Ubiquinone boosts the skin's own production of elastin and collagen from within. Brown marine algae protects against environmental stressors and inhibits the damaging breakdown of elastin and collagen. The result is smoother, firmer-looking skin.

UNEVEN SKIN TONE
DEPIGMENTING & BRIGHTENING
AZELOGLICINA & HOPS EXTRACT

Azeloglicina helps inhibit melanin and excess sebum production. Hops extract helps equalize overall skin pigmentation and prevents discoloration caused by inflammatory stress. The result is less visible dark spots and a brighter complexion.

WRINKLES
LINE-REDUCING & PLUMPING
HYALURONIC ACID & BLACKBERRY LEAF EXTRACT

Hyaluronic acid pro-filler increases skin cells' own production of hyaluronic acid. Blackberry leaf extract recovers elastin and collagen levels and stimulates overall skin metabolism. The result is re-plumped skin and less visible wrinkles.
SERUM BASE: 0.7 fl oz  /  EACH BOOSTER: 0.17 fl oz  
READY TO SHIP / FREE & EASY RETURNS
Prior to use, shake your selected 2 Bio-Target Super Booster containers well before emptying into Serum Base.
After mixing, shake well and apply three to five drops onto cleansed face, neck and décolleté both morning and night.
Shake well before each use.
BIO-TARGET SERUM BASE
Aqua (Water), Pentylene Glycol¹, Squalane¹, Coco-Caprylate/Caprate, Glyceryl Stearate Citrate, Xanthan Gum, Sclerotium Gum, Sodium Gluconate.
REVITALIZING & RADIANCE ENHANCING BOOSTER
Aqua (Water), Glycolic Acid, Pentylene Glycol¹, Vaccinium Myrtillus (Blueberry) Fruit Juice, Sodium Hydroxide, Glycerin¹, Tocopheryl Acetate (Vitamin E), Xanthan Gum, Polyglyceryl-4 Caprate, Sodium Gluconate, Lactic Acid¹ .
CLARIFYING & PORE-MINIMIZING BOOSTER
Aqua (Water), Niacinamide (Vitamin B3), Pentylene Glycol¹, Hamamelis Virginiana (Witch Hazel) Water, Alcohol, Xanthan Gum, Sodium Gluconate.
LIFTING & FIRMING BOOSTER
Aqua (Water), Caprylic/Capric Triglyceride, Pentylene Glycol¹, Glyceryl Stearate Citrate, Coco-Caprylate/Caprate, Alaria Esculenta (Brown Algae) Extract, Ubiquinone (Q10), Xanthan Gum, Sodium Gluconate.
DEPIGMENTING & BRIGHTENING BOOSTER
Aqua (Water), Betaine¹, Caprylic/Capric Triglyceride, Potassium Azeloyl Diglycinate, Pentylene Glycol¹ , Glyceryl Stearate Citrate, Coco-Caprylate/Caprate, Humulus Lupulus (Hops) Strobile, Xanthan Gum, Sodium Gluconate.
LINE-REDUCING AND PLUMPING BOOSTER
Aqua (Water), Maltodextrin, Pentylene Glycol¹, Sodium Hyaluronate (Hyaluronic Acid), Disodium Acetyl Glucosamine Phosphate, Rubus Fruticosus (Blackberry) Leaf Extract, Glycerin¹, Xanthan Gum, Sodium Gluconate.
¹ Plant origin
NUORI is committed to producing formulas that are 100% natural. This means that we only use ingredients that fall into the 3 categories of ingredients that can be labeled natural: natural origin derived, natural origin modified, and nature-identical. We also restrict the use of nature-identical ingredients to a bare minimum and only use them, if a variant made from plant origin does not exist or cannot be obtained in an environmentally sustainable manner.
As a result of this 100% natural policy, all our products are free from parabens, mineral oils and petrolatums, PEGs, PPGs, MEA, DEA and TEA, phthalates, silicones, and sulfates. We also don't use any synthetic preservatives, stabilizers, fillers, fragrances, or colorants.
We meticulously test all NUORI products and ingredients, but never on animals. We never have, we never will. All NUORI products are cruelty-free.
Yes, the full NUORI product range is made using plant-based ingredients. The only exception is our sustainably harvested beeswax, which is used in these products: Vital Facial Cream, Lip Treats, Supreme Polishing Treatment, Enriched Hand Lotion, Vital Body Balm, and Vital Hand Cream.
Where possible, we use recycled materials, non-petrochemical materials and choose renewable source/green plastics.
All NUORI boxes are made of FSC certified cardboard and paper.

To learn more about our sustainability initiatives, we encourage you to visit our COMMITMENT TO SUSTAINABILITY page.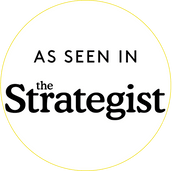 Regenerating night cream. Reduces the appearance of fine lines & wrinkles.